Just a frivolous excuse for extra cavities to some… to others, Halloween is kind of a big deal. We think it's a celebration to be taken seriously. Why? Because things are SCARY.
The arrival of proper winter happened literally overnight and London went from a short-sleeves paradise to the reason we mutter 'Are you joking, is this actually a joke' every time we leave the house. The rapid, collective succumbing to a cold, heralding the end of easy breathing till after hayfever season ends (and not even a man-size tissue to get you through it). Exuberant tabloids threatening the coldest winter on record with glee… it's genuinely ghoulish.
The only way to get through it is to embrace the terror. Say "Riddikulus" every time you look out the window and feel the fear that comes with darkening nights. Dress up like a haunted Henry Hoover and suck those scares up.
London's hospitality industry might, maybe, occasionally, take itself a little bit too seriously. This is literally impossible on Halloween. Face those fears with a smile on your face and a glow-in-the-dark cocktail in your hand.
You'll find our office mascot Bale (pictured, in his best attire as the Haunted Hound of Pumpkins Past) at this furry and frightening Halloween-themed brunch, where £10 of every £15 ticket is donated to Battersea Dogs Home. With a Pooch Pumpkin Hunt and obligatory canine costume competition, this might just be the cutest "scary" event happening this weekend.
Mr. Fogg's Halloween shindig comes with a warning to "Beware of plants who now have a tasty craving for human flesh". Excuse us while we get our skates on. The actual premise of the evening, which sees one of London's favourite cocktail bars experiment with some genuinely dangerous botanicals, is actually quite an interesting one. While their Deadly Nightshade cocktail sounds terrifying, it's sure to be tasty too.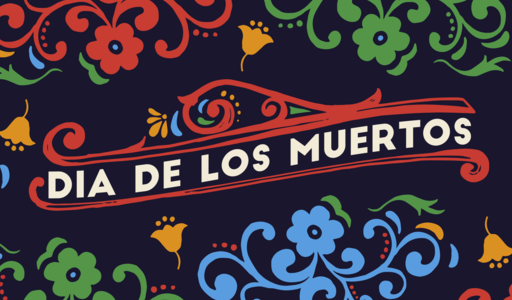 You might accuse us of underestimating what's so spooky about this season in Mexico (it's currently hot and sunny the capital city), but there's no denying that our friends across the Atlantic have this festival absolutely nailed, and it's no wonder that Pop Brixton wants in on the action. Describing itself as "An immersive celebration through an explosion of colors and joy, with live bands, DJs, mystic performers, tasty street food & more", we're assured there'll be plenty of Mezcal on hand to keep this morbid do feeling merry.
Images courtesy of Pop Brixton, Mr. Fogg's and The M. Keep an eye on our Instagram this week for more Halloween delights (and Bale being adorable in costume).