We know it might be hard to believe, but here at Ignite, we're not just amazing at our jobs.
We also happen to be the Absolute Champions of having fun. We dedicate two whole days to this pursuit, weekly. Incredible, we know.
Now that the sun's escaped and it's safe to go outside again, here's what we'll be getting up to this weekend.
Is there anything better an actual, bona fide, London Legend spinning records, just for you? Yes. It's halloumi fries, hoards of gorgeous people, and an actual London Legend spinning records for everybody. Share the love! It's what Soul II Soul superstar Jazzie B will likely tell you if you're there to catch his set at KERB Camden tonight. There's even a new KERB cocktail bar, because FRIYAY.
BFI Southbank Virtually Summer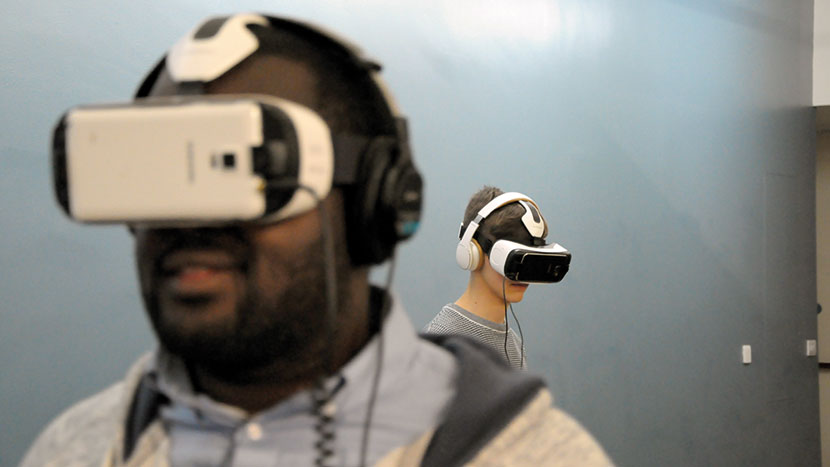 All this frolicking about in the sunshine getting a bit much? Is sitting in the dark, listening to techno and furiously writing code more your thing? Igniters come in all shapes and sizes. Strap a mobile phone to your face, have a gander round the South Bank and learn how to combine the two at the BFI's Virtually Summer exploration of VR, on for the entire month of August.
Battle Pro Wrestling: Cirque Du Graps
AS WELL as being the culturally engaged, street-food gobbling, tech wizards that we are, sometimes we're also the NUMBER 1 CONTENDER. Well, just one of us. Our very own Ash, in his superhero guise of Charlie Carter, goes head to head with some frankly menacing-looking opponents tonight in this all-action, family-friendly, fun-packed professional wrestling spectacle in a fully accessible venue with a licensed bar. We spoil you.
The Great British Food Festival
Looking for something a little more sedate? Does it take nothing more than oodles of organic cheese to get your heart racing? Take yourself down to the serene environs of Chiswick House, this weekend hosting a plethora of artisan producers, chef demos, gin-offs, cheese-offs, cake-offs, live music and plenty more. There's also an all-you-can-eat sausage competition, if you're really feeling wild.
Images courtesy of Kerb Camden, BFI Future Film, Charlie Carter ?, Great British Food Festival.