A very festive Friday to you from Ignite HQ, where Christmas Jumper Day is in full swing. Even the design team have deigned to look ridiculous for the day in aid of Save The Children.
It goes without saying that we love Christmas here at Ignite. Our hospitality clients are looking their tinsel-tressed best. From Panettone to Pigs-In-Blanket Pizza, London's festive food offering continues to surprise and delight.
We all know Christmas is really about three things: eating, drinking and shopping. If you're struggling to find that Yuletide enthusiasm (and imagining Ignite's Dev Team covered in tinsel and holding stars above their heads because they're 'being a tree' hasn't cheered you up), this stellar selection of the best gift markets and gourmet treats is a great place to start looking.
While the idea of Christmas is always alluring, the reality is often objectionable. No other time of year combines endless chores with unbounded socialising and the result can leave you feeling a little more holiday ham than festive glam. The answer lies at Bluebird Chelsea, where the stylish leave seasonal stresses at the door and do what they do best. If combining Ketel One vodka with boozy (and vegan) hot chocolate sounds like an excellent way to get completely pissed to you, we'll see you there.
Listen, we don't take it lightly when someone thinks they can mess around with a mince pie recipe. Who are you, we demand, and why do you hate tradition? You can be sure that we approached these new-fangled contraptions with the deepest suspicion. Fortunately, these did not disappoint, and to whomever devised a way to make mince pies an even greater danger to artery health: we salute you.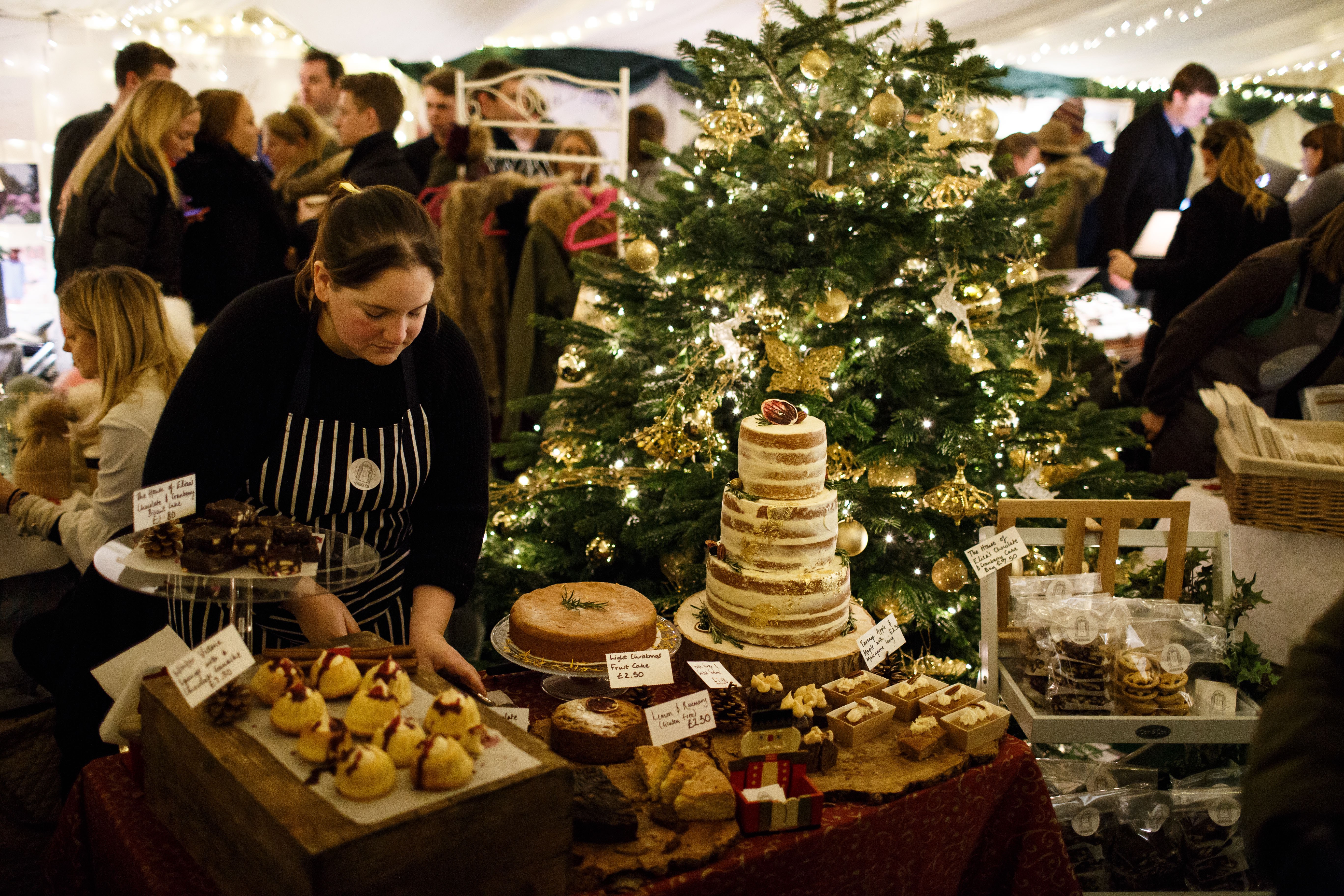 It's all very well eating and drinking yourself into gastric oblivion, but what about your FRIENDS!? Pear Tree Cafe's foodie Christmas market is the ideal place to pick up a festive artisan cheese or a seasonal loose leaf tea, while luxurious cashmere blankets from Zanula, playful gentlemen's boxers from Pandora's Boxers and whimsical stationery from South London Letter Press will also be on sale.
Feeling left out of the action? You can donate to Ignite's Christmas Jumper Day Save The Children Appeal. Text TEAMIGNITEH to 70050 to donate £2