We won't be expecting more than a few hours of daylight until the sun returns across the equator, hand in hand with daffodils and snowdrops. The weekend is now all about keeping those sparks bright.
As we write, the Ignite offices have been plunged into darkness as we experience the first fan-heater-induced powercut of the year.
It feels appropriate that this edition of the Weekender is all about shining a light on this wintery city of ours.
The futuristic one: Syon Park is one of London's most fabulous stately homes, sitting on some extremely ancient woodlands. They've designed up a seasonal illumination that we've decided falls into the Ignite-coined aesthetic genre of Gatsby-Techno. The website has a whole section about strobe and laser safety, so you know they mean business. Personally, we don't think it's even Christmas without mulled wine and the potential risk of blindness. This is the last weekend they're open so get yourself down there. 
The hipster one: Activities by Hackney Arts, a soundtrack by Kasabian, a street food market and supper clubs. This twinkling trail through the gardens of Chiswick House might as well feature some form of Bohemian Bingo, with extra points when you cross off more than three Petit Bateau wearing children named after Modernist poets (Auden! Give Beckett and Ezra back their Mindful Mecano this minute!). Unfortunately, we really can't mock too much because it all sounds unfeasibly spectacular and we'll probably see you there this weekend.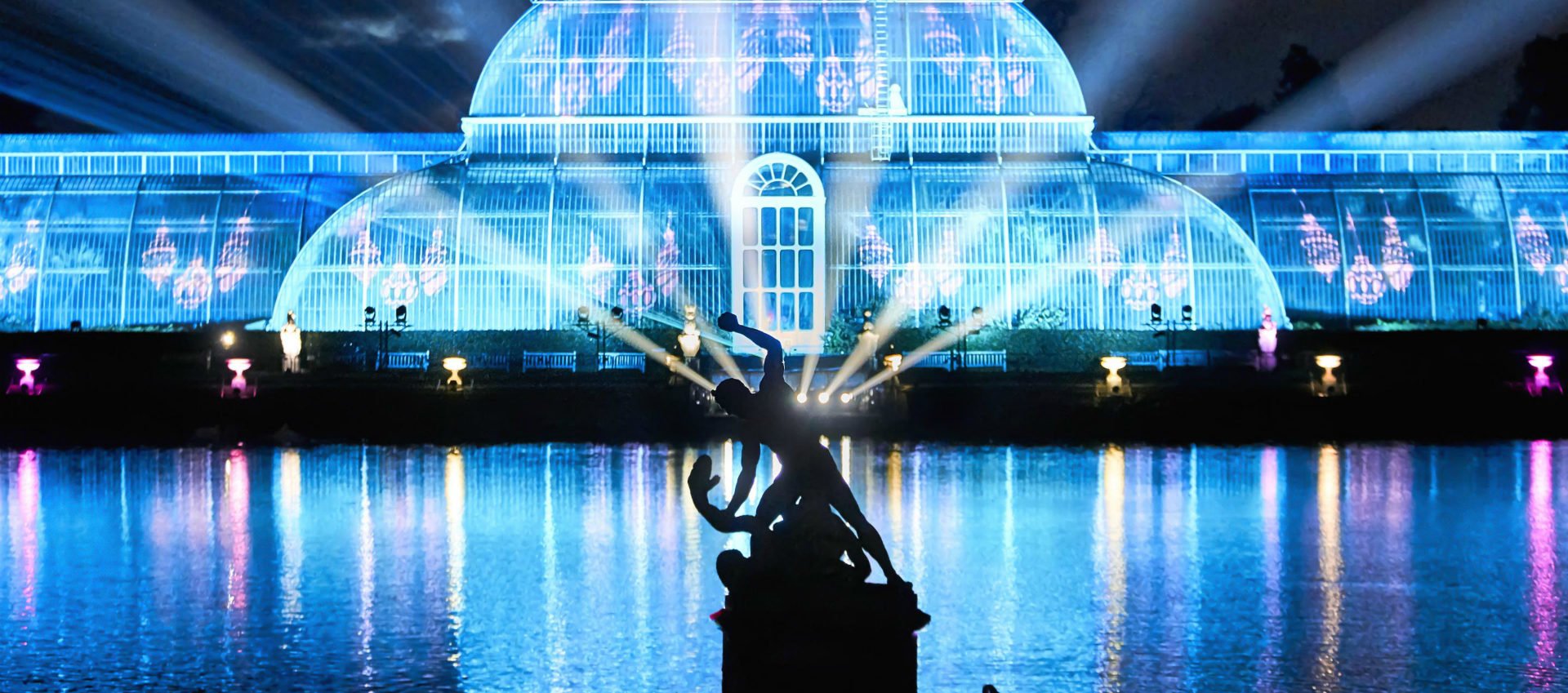 The totally nuts one: Remember that fantasy where you're Ariel in The Little Mermaid, spinning around in her dark and twinkling cave full of sparkling wonders? No? Just us then? Well here's your chance to recreate it this weekend anyway, because Kew Gardens have inserted over A MILLION lights into their 2km grounds, and it sounds ridiculously magical. The perfect environment for some dramatic twirling tbh. If you go and don't imagine yourself as some kind of supernatural cartoon character having a *moment*, then you need to take a long hard look at yourself. Yes, you do. We are completely fine and definitely do not.  
Images courtesy of Kew Gardens, Syon Park and Chiswick House.