Why you should be investing in the growing trend of influencer marketing
It's safe to say that influencer marketing is everywhere and it's growing fast. Forbes has predicted that the trend of influencer marketing is set to explode, Google Trends showed growth greater than 5000% on the keyword "influencer" and AdWeek has reported that 75% of marketers allocate part of their marketing budget to influencer marketing.
This trend has not been overlooked by the hospitality industry; with social media becoming an ingrained part of our daily lives and impacting our purchasing decisions. Many hotels and restaurants are incorporating influencer marketing as a key component of their digital strategy.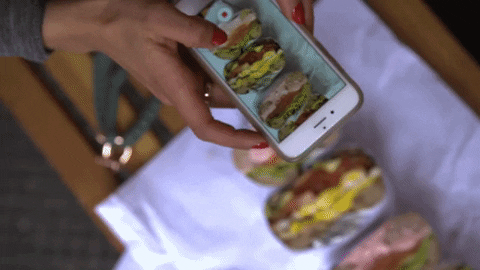 So what is it?
Influencer marketing is the use of influential people in society (rather than targeted groups) to promote a product, service or brand. In practice, this could be a vegan restaurant asking an influential, vegan model (and who has a big following of fellow vegans) to stop by, take a stylish photo, and tag your restaurant as part of their carefully thought out content which will be posted to their loyal fanbase. This allows a venue to essentially piggyback off of another's already developed aesthetic and database.
Micro or macro?
Influencers fall into the category of macro/mega influencers and micro influencers. The macro influencer is at the top tier of influencers and is usually on the scale of a celebrity, with a social media following from 100,000 to millions. Although cheaper than the days of celebrity endorsements and paying for celebrities to become brand ambassadors, the use of macro influencers can be expensive. This is when the micro influencer steps in. Still influential but on a smaller scale, micro influencers usually have over 3,000 social media followers, and their posts tend to revolve around a particular passion, theme or niche such as travel, fashion, fitness, animals etc.
There are benefits to both; with macro influencers, you have further reach and exposure and with micro influencers, the post can have a more authentic impact. With both forms of influencer marketing, you can hone in on the power of word of mouth over a specific type of following or target audience.
Why it's catching on
Influencer marketing can be a hugely beneficial addition to a multi-channel digital strategy.
It's subtle and conversational: Advertising is everywhere and many of us have become unaffected by the ads we see on a daily basis, so influencer marketing has managed to cut through the noise. Although Instagram has cracked down on the lack of transparency of paid ads, with the introduction of the branded content expansion, it still feels like a more subtle, conversational, and less invasive form of advertising.
SEO Influencer marketing can help SEO by generating authoritative links which will in turn increase user engagement, traffic and visibility.
No ad blockers Ad-blocker usage increased by 30% in 2016. Influencer marketing is a great way to reach the users who use ad blockers as posts by influencers won't get blocked due to their subtle, organic nature.
Fast-track market penetration Entering a new, niche market can be a time-consuming process. Influencer marketing can speed up network growth and awareness within niche markets through the use of association to an already established thought-leader within that field.
Trust is everything Word-of-mouth is one of the most powerful tools of marketing. Studies have shown 92% of consumers have more trust in recommendations from other people than brand content, even if they're complete strangers. Influencers are not only real people but thought-leaders in a specific industry or field, making their endorsement one that matters. Research has also found that customers who initially converted in this way had a 37% higher retention rate.
In a nutshell…
Born out of an understanding of the ever-increasing role social media plays in our daily lives as well as the power of word-of-mouth in purchasing decisions; influencer marketing is the millennial's revised edition of celebrity endorsements and product placements.
Influencers can accelerate brand awareness and personality, not just through gaining the right impressions but through association with a real person who influences your target audience.
Influencers can lend SEO authority with user-generated content, counteract negative feedback with positive feedback and ultimately increase sales.
With many restaurants, hotels and bars yielding great results with the use of influencers as part of their digital marketing strategy, it seems the trend is here to stay and will only keep evolving.
Images courtesy of Whitney's Wonderland and Pexels.com
Gif courtesy of Giphy.com